So, you want to know more about me.
What, my LinkedIn bio on the home page wasn't enough for you? 🤪
Born:

GREW UP:

All over Canada with a military mom (Air Force)! No cool international postings, I'm afraid.

Siblings:

1 younger sister (brilliant, multilingual, highly educated policy analyst)

1 younger brother (way more talented, athletic, and smart than I could ever hope to be, currently studying at RMC)

Totally okay with the creeping realization that I was basically a rough draft for my parents, don't worry about it 🤪

JOBS:

Ice cream shop, various retail, cafeteria server/dishwasher, medical receptionist, administrative assistant, barista, nanny, booking agent, publicist, social media manager, arts admin… I was also the founder/editor of a music blog called Sea Legs Collective (on indefinite hiatus) that was probably my favourite thing I've ever created (so far, at least!) 💕

FAVS:

Books - Harry Potter series, anything by Jon Acuff, anything by Brené Brown, Outlander series, memoirs/biographies

Comics - Saga, Skin & Earth, Sex Criminals, Giant Days, Lumberjanes, Y: The Last Man, Locke & Key

Travel destinations - Moscow, Istanbul, Portland OR, anywhere in the UK, NYC, Amsterdam, Haiti…

Things to do in general - Read, crochet, Netflix, scroll mindlessly through Instagram, travel, drink coffee 👌🏼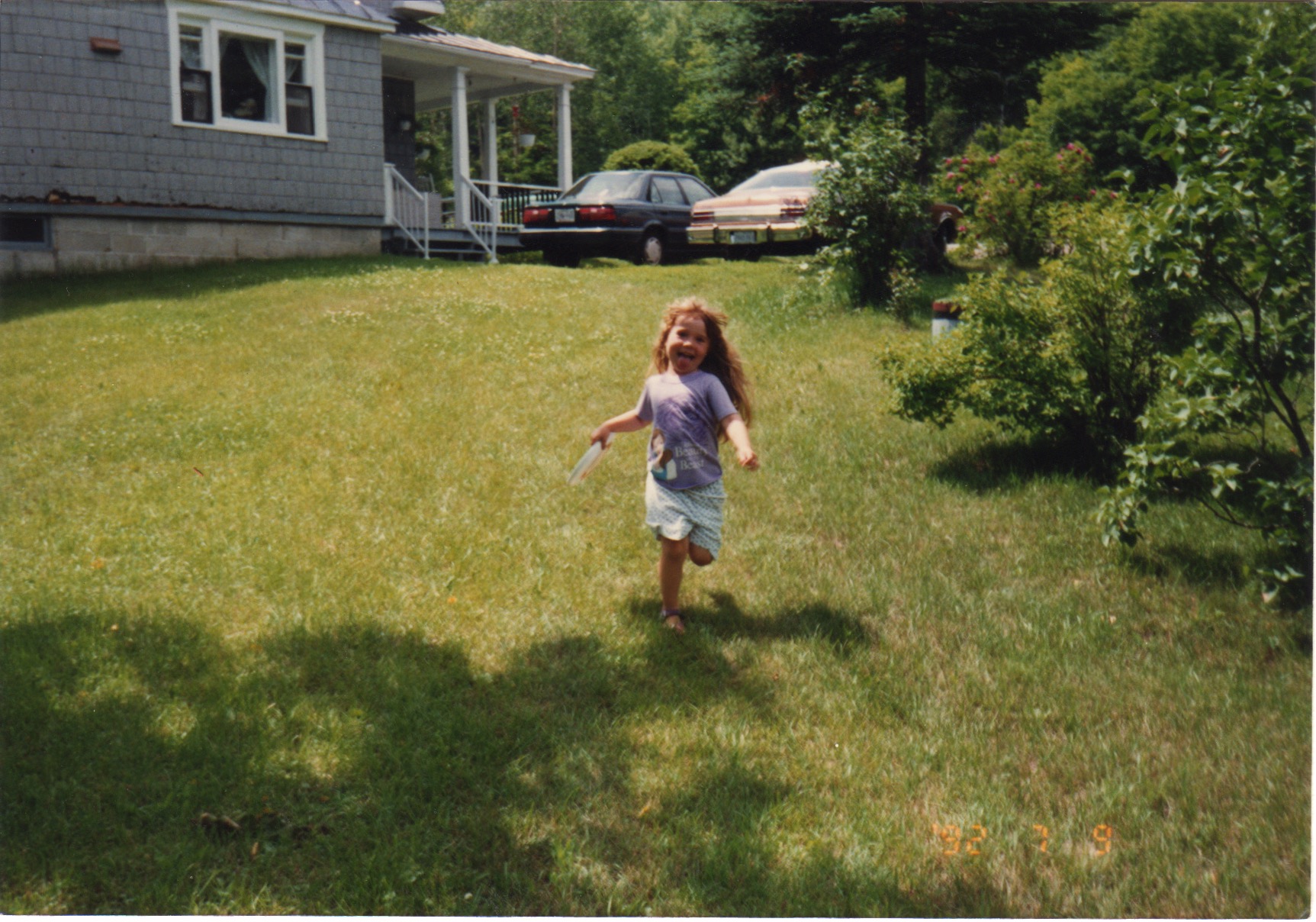 I am born, looking (according to my godfather) very much like Yoda. I will get cuter once I lose that newborn weirdness.
I start (no longer resembling any Star Wars characters) French Immersion or, as I call it, "Emergency French" (very useful in a crisis) a week before my fourth birthday. I spend several days prancing around the house chanting the first French phrase I learn: Puis-je aller à la toilette?
Normal childhood things happen. My sister and I (who are 2.5 years apart) are told so frequently that we could be twins, that we begin to believe we're identical (we're not) and we hatch a plan to switch places for a day (it fails).
My sister and I take our first unaccompanied flight and both come down with a serious, lifelong case of wanderlust.
More normal childhood and teenage things happen. We move a few more times. I get my learner's permit as soon as the office opens on my sixteenth birthday. I survive The Braces Years (relatively) unscathed.
Byyyyyye, high school! I actually get out of Dodge a semester early and spend a few thrilling months working full-time at Staples while moonlighting at Toys R Us. It's an exciting time to be Jen Ochej.
Ah, that Millennial rite of passage: several years and tens of thousands of dollars spent on a degree I don't end up using. But I learn a lot outside of classes, in my school choir and working for a band, that's going to come in really useful later - I just don't know it yet.
I work a variety of part-time jobs, and start volunteering at music festivals and going to a lot of shows. One day in the summer of 2012, local musician Don Brownrigg suggests I start a music blog. I spend the next several months happily paying for concert tickets and CDs to review on my blog 'Jen From Twitter', having no idea that things like guest lists and review copies exist. I only write about music I love.
Sarah Slean agrees to an interview, my first ever, and I spend a sleepless weekend building a new website and re-branding as Sea Legs Collective. Over the course of that year, I will interview many of my Canadian music heroes, cover several festivals, and recruit four other writers for the blog. In September, I'm nominated for my first Music Nova Scotia Award, for Media Professional of the Year.
I get my first real music industry job, as Publicist/Social Media Manager for the In the Dead of Winter Festival. Headliner Basia Bulat first gives me the idea of going into Tour Management, and after being introduced by Kathleen Edwards to her manager, a former TM herself, I pack up and move to Toronto to intern with Eggplant Entertainment. In September, I'm nominated for two more Music Nova Scotia Awards - Media Professional and Publicist of the Year.
I finish my internship at Eggplant and immediately embark on my first tour as TM - three weeks in the UK with Sarah Jane Scouten. Over the next two years I tour with several more artists, while doing admin and social media work in between tours. I also win two plane tickets in a contest and take my then-seventy-seven-year-old grandmother to Russia to visit my sister, who's there completing her Master's. Most memorable trip of my life.
I take on my biggest challenge/adventure yet: TM-ing Lights' ten-week North American headline tour for her album Skin & Earth. I spend the summer touring with Lights, and Jessie Reyez (supporting Halsey), the fall with Lights (supporting Young The Giant), and round out the year with Good Lovelies on their annual Christmas tour.
All of which brings us to now. Right this minute I'm sitting on my couch in my pyjamas, snow swirling outside the window behind me, enjoying a piece of the fruitcake I made way too close to Christmas (did you know it takes about a month to actually be ready to eat? I didn't 🙃). 2019 is starting with some much-needed time at home, after a non-stop 2018 of touring, but I'm already looking forward to being back on the road.
When I am on the road, you can usually find me somewhere between the venue and the closest Starbucks and comic book shop. Whether it's a bus tour playing amphitheatres, arenas, and clubs of all sizes, a two-person tour with a solo artist in English pubs, or anything in between, I tackle the job with the same level of professionalism, enthusiasm, and creativity. I love everything from hanging out with fans at the meet & greet, to settling the show, to finding that perfect day off location that will keep everyone happy. I also consider it one of my special skills to be able to figure out - and remember - everyone's favourite bus and green room snacks 🤓
In my spare time (ha!) I read a lot, re-watch shows on Netflix that I've already seen a million times, and crochet. I also love wandering down to my local comic book shop, going to the movies, and lately, taking a Saturday afternoon barre class. I do occasionally go to shows when I'm not on tour, but as most people who work in live music will tell you - it's weird to be at a concert without a job to do!
You can find out what else I'm up to, on the road or off, by following me on Twitter and Instagram.
Becoming, by Michelle Obama
Dad jokes, red grapes, & comic book shops
Buddy Holly, by Weezer, on repeat
Freakishly good with Details, in every form - tour advancing, remembering your coffee order/favourite snack, spellchecking, those memory games where you have to remember all the items you were shown a while later…
Touring, a secret crochet project (yes, there is such a thing), and helping young people who want to get into the live music industry.